Volunteer Opportunities — Make a difference in the lives of people living with breast cancer
Volunteering with To Celebrate Life Breast Cancer Foundation is fun, gratifying, and you'll make friends for life. As a volunteer-based organization, we have unlimited opportunities for you to get involved, and all skills and talents are valued. You can make a difference in the lives of people living with breast cancer by participating in our organization, including volunteering for our annual premier gala fundraiser, Stepping Out To Celebrate Life.
Volunteer now!
Many of our volunteers have experienced breast cancer and feel strongly about giving back, and doing so helps them complete their own cycle of healing. Others join us to honor the memory of a loved one or as a tribute to a friend or relative. And some step up to make a difference in their community. Whatever your reason, we welcome you! It's easy to volunteer…simply complete the volunteer form or call (415) 455-5882. We look forward to connecting with you!
In addition to volunteer positions, we sometimes have paid positions. If you are interested in joining our team, please see below.
We Celebrate Our Dedicated Volunteers
In the Volunteer Spotlight – Dianne Sheridan
Dianne is one of those volunteers who prefers to work behind the scenes. We call her the Queen of Data because she loves working with the To Celebrate Life database.
Dianne was a Stepping Out model in 2011. "I had such a good time, I wanted to stay involved," she says.  And so she came to the Volunteer Kickoff in 2012 to find out where she could put her skills to good use.
Fall 2016 — Claudia Gardner
Like so many of our volunteers, Claudia's first experience with To Celebrate Life was as a model. She walked the runway in 2011 and had such a fantastic time and made so many good friends, she wanted to stay connected. Claudia found being in the fashion show a little overwhelming (in a good way).… "Seeing the models change and grow over time is so gratifying. Some don't think they can do it, others may have privacy issues, but I love talking them through it and watching them change their mindset and attitude."
Summer 2016 — Judy Hallman
Many years ago, Judy said she wanted to do volunteer work when she retired. But when she was diagnosed with breast cancer in 2006, she decided she didn't want to wait that long to give back…..
"I'm particularly proud that after 20 years we've taken some time to reinvent ourselves. We had to evaluate what we're about — fundraising. We raise money to give it away."
Spring 2016 — Susan Belling
Susan attended her first Stepping Out event in 2000 when the women in her support group purchased a table and invited her to join them. She had been diagnosed with breast cancer in 1999.
"I was so taken with the event I knew I had to volunteer" she says. And that was the beginning of her long term love affair with To Celebrate Life.
Fall 2015 — Kristen Bennett

Kristen's history with To Celebrate Life goes back almost to our beginnings. She first volunteered in 1998, and then modeled in 1999.  From model mom to board member
"The reason I wanted to be model mom was because I'd been through it and I knew that in the beginning you're scared, you don't feel good about yourself, but being in the show can do wonders for your self-esteem. I wanted to help other breast cancer survivors have the same uplifting experience I had," says Kristen.
Summer 2015 — Laurie O'Mara

The name's O'Mara. Laurie O'Mara. You may remember her as one of the Stepping Out Bond Girls when she modeled in 2011. Laurie jumped wholeheartedly into the role, as she does with every role she takes on.
 "The modeling experience gave her such an adrenalin rush, "I just loved it," she says. "It made me feel beautiful." Laurie has been actively volunteering with To Celebrate Life
Spring 2015 — Lisa Lucero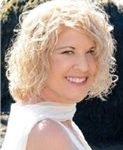 Lisa is the face behind the faces that grace the Stepping Out runway every September.
As the model trainer for 10 years, she has helped over 300 women prepare for the experience that would help them feel alive and beautiful.
 "Lisa joined To Celebrate Life after her friend, Monique Bricca, who was model trainer at the time, was looking for someone to take over for her. She asked Lisa to step into the role. "I told her I thought she was crazy," says Lisa. "I didn't think I could teach anyone to model. Then she showed me the video from 2005 and I knew I wanted to be part of this event."
Your contributions support multiple stages of treatment and a range of services for healing. We put your dollars to work in the community.