Shari brings a spirit of enthusiasm, as well as extensive business and life experience and has her sights set on helping To Celebrate Life reach new levels of excellence. Shari's passion for helping those who are most vulnerable fits well with the mission of our organization.
After accomplishing more than 20 years in corporate America, an MBA and an MS in International Business, Shari retired and joined her spouse who was transferred to beautiful Yellowstone National Park. She was acting COO for the Yellowstone Park Foundation for a brief period and finished her time working with grizzly bear and wolf studies within the park boundaries. As a certified First Responder, Shari also had the good fortune to help with rescues of visitors in the park's back country.
In 2010, they were transferred to the Bay Area where Shari consulted with various businesses and government organizations prior to joining To Celebrate Life's Board of Directors for the first time. They were transferred again in 2016 but returned to the Bay Area in the Spring of 2019. This welcome resettling has provided Shari with the exciting opportunity to once again join the Board of Directors.
Shari and her spouse, Chris, live in San Francisco. When not working with the Board, Shari enjoys baking, reading, hiking, travel and being outdoors.
Julia's breast cancer diagnosis followed a routine mammogram in January 2013. She heard about To
Celebrate Life in 2014 when the Kaiser Breast Care Coordinator suggested she join Stepping Out as a
model. The friendship and camaraderie Julia experienced by becoming friends with the 29 other women
models was life-changing! Connecting with others who had had the same experiences was indeed
priceless.
Julia was so grateful and moved by the newfound support and connection, she was eager to volunteer in
2015 to help other breast cancer thrivers share the same incredible experience that she had. Julia has
worked on and more recently led the Stepping Out Invitation and Program Committee since 2015.
After moving to California nearly 28 years ago for a position at Fair Isaac (FICO), Julia is now a Senior Director there. In her current role, she serves as a FICO® Score Expert, helping to teach lenders and
audiences around the world about credit scoring and FICO® Scores. Julia's strengths include being extremely organized and detail-oriented, with an analytical focus, which she will now bring to the role of
Treasurer.
In Julia's work as well as in her personal life, she is driven to help others. Julia is extremely excited about this opportunity to be a part of the Board and will strive to help To Celebrate Life grow and expand the
support that we can offer to those in need.
Julia and her husband Curt live in Novato; she enjoys cooking, traveling, crocheting and making jewelry.
Amy discovered a lump on Black Friday of 2016 and was diagnosed with breast cancer by Christmas of that year. As she went through her procedures and treatments in 2017, she found an incredible support community throughout the Bay Area that helped her stay fit, healthy and well in every respect.
What she would later learn was that the services she relied on were all grantees of To Celebrate Life. In 2018, she reached out to the Foundation, offering to volunteer so that she could give back for all of the incredible support she had received. Little did she realize that her professional background would be helpful to the Foundation's growth. She was deeply touched to be invited to serve as the Chair of Fund Development, as well as to serve on the Grants Committee.
Amy comes to the Foundation with over a decade of director-level experience in nonprofits
and brings expertise in fundraising, evaluation and organizational strategy.
Amy lives with her amazing partner in Larkspur and spends as much time as possible at her cabin in the Sierras where she can be found cross country skiing, snowshoeing, hiking, biking or kayaking.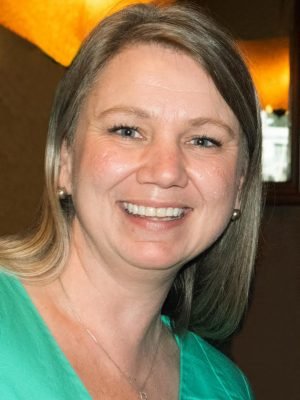 Molly is passionate about creating a positive impact, one person at a time and is particularly motivated to impact girls' and women's issues. She is the Girl Scouts of Northern California Membership Director, serving girls and adult volunteers across the North Coast (from Marin to Mendocino counties). Molly has worked overseas and domestically with International NGOs and community-based nonprofit organizations for 15 years on nonprofit governance, volunteer strategies, fundraising, grant management, marketing and events, and development.
"I firmly believe in the power of community support rallying together. Watching my mother battle breast cancer at the age of nine was a profound time where I saw courage and beauty in her and our community, and am very honored to serve on the board of To Celebrate Life Breast Cancer Foundation – for her and the countless other amazing women."
Molly has a technical background in community public health and is an alumnus of Emory University in Atlanta, GA. Outside of work, she likes to give back to the community and also serves on the board of Marin Child Care Council, while for two years has been honored to serve as a member of the Grants Review Committee of To Celebrate Life Breast Cancer Foundation. Molly enjoys hiking, painting, and board games with her husband and two young children.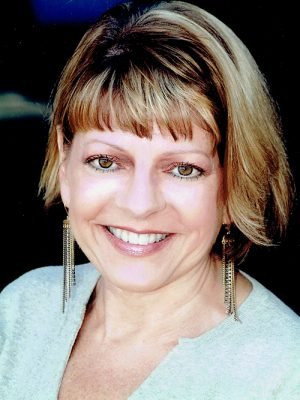 Kim learned about To Celebrate Life in 2007 while undergoing treatment for early stage breast cancer and later that year was invited to model in the 2008 Stepping Out gala fashion show. Inspired after her experience, she has volunteered every year since for Stepping Out and other fundraisers benefiting the organization. Kim enjoys the camaraderie of the volunteers – women and men who share the same goal of helping people with breast cancer in our community. In 2010, Kim joined the Board as Marketing/Communications Chair, using her professional graphic design and marketing skills to oversee the Foundation's external communications and collateral.
"Serving on the Board allows me to see firsthand how people coping with health and financial emergencies after a breast cancer diagnosis receive help from organizations funded by our grants. It's an honor to work with our dedicated volunteers who share their skills and talents and make this happen."

Kim grew up in Spokane Washington and moved to Marin County after high school. She attended UC Santa Barbara earning her BA and K-12 Teaching Credential from UCSB Graduate School of Education. Kim has 18 years of sales management experience and in 2001 started her graphic design business. She enjoys working with medical device, disease management and pharmaceutical companies and graphic software training. A Novato resident, Kim loves being outdoors walking nearby trails and spending time in her garden.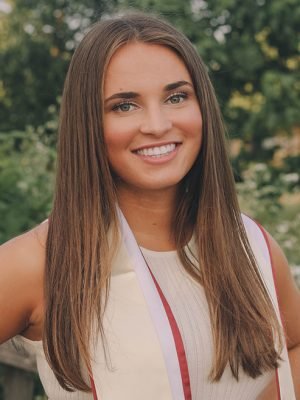 Social Media Technology Chair
Jillian's passion for giving back to her community is undeniable. She graduated from the University of Oregon with a Bachelor of Arts degree in Social Sciences and minor in Media Studies in 2019. During her education, she has been able to recognize the strong impact the media has on society. 
In addition, Jillian has been proactive in her field of work outside her studies. She worked for two nonprofits and interned with the Athletic Fund Department at Berkeley. Her involvement has given her the exposure and hands-on experience needed to understand all the hard work that goes into running a successful organization. 
Having a grandmother who battled stage 2 breast cancer and losing a dear friend to kidney cancer in the summer of 2020, Jillian holds the mission of To Celebrate Life close to her heart. Ever since she was young, Jillian has had a knack for working with people in need. She is a Marin County native and currently lives in San Rafael with her two sisters and puppy, Stanley. In her free time, she loves to be outdoors whether it's hiking the Dipsea trail or swimming at Stinson Beach. 
Organizational Oversight Chair
Lindsay's energy is infectious, and she's passionate about making positive and
meaningful impacts in the work she does. She is a Senior Certified Human Resources
Professional currently working at Marin Clean Energy (MCE). Her broader work
experience includes the energy industry, state and local governments and the National
Park Service. She has also worked with start-ups by developing business plans,
managing product marketing and administrative organization. She is a Certified
Associate Project Manager and certified conflict mediator.
She graduated from the University of Colorado, in Boulder, CO with a Bachelor of Arts in
Environmental Studies and a Bachelor of Science in Business Administration from the
Leeds Business School in Marketing and Operations Management.
Lindsay has a diverse interest in public service and is dedicated to giving back to her
community. She's worked with groups like CASA (Court Appointed Special Advocates)
which is dedicated to helping children who have been abused or neglected to regain
stability in their lives. Her participation and leadership with the Preserve America Youth
Summit helped students understand the value of national and local community historic
building and landscape preservation efforts. Lindsay is extremely excited to take an
active role with To Celebrate Life and to make a difference in many people's lives.
In her free time Lindsay can often be found hiking trails in West Marin with her two mini-
Australian Shepherds, biking, surfing, skiing and spending time with family and friends.
Volunteer Engagement Chair
Kris Geller has volunteered for a wide variety of nonprofit organizations for over 25 years.  Whether in her children's school classrooms or President of the PTA, organizing community events, volunteering with her daughter with the National Charity League, or participating with To Celebrate Life's Volunteer Committee and Stepping Out, she has always enjoyed the experience of working with others to stay connected and make the world a better place. 
Kris became interested in volunteering for To Celebrate Life about 5 years ago, about the time her children were off to college and her sister and best friend was diagnosed with triple negative breast cancer.  "My involvement was a chance for me to meet and support others who were affected by the disease."
Kris's ability to effectively interact, cooperate, and collaborate with others are traits that fit perfectly for her role as Volunteer Engagement Chair. She is excited to bring her extensive skills of volunteering to the organization to create a cohesive structure and expand the volunteer pool and opportunities. 
Kris grew up in Marin and later returned there to raise a family of her own. "Marin is such a beautiful place. We are so lucky to have lakes, oceans, rivers, mountains and city life so close." When not volunteering she can be found exploring new bike and hiking trails, gardening, appreciating nature, spending time with friends and family, and traveling.
Martha Auld passed away on May 2, 2021 from cancer related complications. To Celebrate Life has lost a beloved friend, mentor and longtime supporter. 
Martha was dedicated to the Foundation's mission to support underserved breast cancer patients.
Since 2002, she wore many TCL hats including Board Treasurer, establishing the organization's database system and managing the reservations team for Stepping Out. Martha devoted countless hours in the critical role as our Database Manager and was the wizard behind the curtain that kept things humming along.
The TCL community is deeply saddened by the loss of our dear friend. We will miss her genuine kindness, wise advice, selfless generosity and fun sense of humor.
In her memory, the Martha Auld Legacy Fund has been established to benefit the Foundation's
mission to support people facing breast cancer by funding direct and emergency services.
A true friend is never truly gone. Their spirit lives on in the memories of those who loved them.
https://interland3.donorperfect.net/weblink/weblink.aspx?name=mbcc&id=75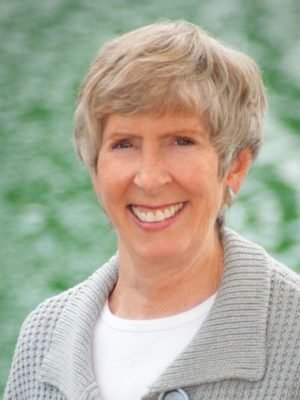 On June 5, 2019 To Celebrate Life Breast Cancer Foundation lost a dear friend, mentor and Board member.
After being diagnosed with early stage breast cancer in late 2006, and grateful for the exceptional medical support she'd received, Judy wanted to find a way to give back. She was introduced to the Foundation through Kristen Bennett, her friend and colleague at Williams Sonoma, Inc.
In 2007, Judy joined the TCL volunteer community and served on the Physician Escort, Model Luncheon and various other model teams for six years. In 2011, Judy joined the Board of Directors serving as Recording Secretary/Treasurer and was a member of the Executive Committee and board liaison to the Volunteer Committee.
Judy was retired from a long career in the retail industry, primarily in IT, managing multi-million dollar projects in support of business growth initiatives and technological expansion. Through that experience, she brought to the Foundation extraordinary leadership ability. Judy was a Marin resident until June 2009 before moving to Sonoma.
In 2018, Judy successfully completed treatment for a second breast cancer occurrence and had just received a third diagnosis shortly before her passing. Judy was passionate about the Foundation's mission to support underserved breast cancer patients through our Breast Cancer Grants Program. In her memory, the Judy Hallman Legacy Fund has been established to benefit To Celebrate Life's grants program, that was an important part of her life.
The TCL community is deeply saddened by the loss of our dear friend. We will miss her genuine kindness, compassion and quick wit.
"A faithful friend is a strong defense; And he that hath found him hath found a treasure." 
― Louisa May Alcott
Medical Advisory Board
In June, 2013, the Board of Directors voted to form a Medical Advisory Board. Made up of well-informed, highly respected medical professionals, this group will advise the Foundation on matters including:
—  Medical guidance or referrals that come our way
—  Review of articles to be published in our e-newsletter and in social media
—  Raise awareness of the Board of Directors as to relevant medical issues and/or procedures
Members of the To Celebrate Life Medical Advisory Board are:
Cheryl Ewing, MD PhD (Chair), UCSF Clinical Professor of Surgery, UCSF
Francine Halberg, MD, Radiation Oncologist, Marin Cancer Care
Bobbie Head, MD PhD, Medical Oncologist, Marin Cancer Care
Edward Sickles, MD FACR, Professor Emeritus of Radiology, UCSF
Garrett Smith, MD, Medical Oncologist, Smith Integrative Oncology
Joanna Hathaway, MPH, Breast Care Coordinator, Kaiser
Your contributions support multiple stages of treatment and a range of services for healing. We put your dollars to work in the community.