24th Annual Gala Fundraiser and Fashion Show  September 28, 2019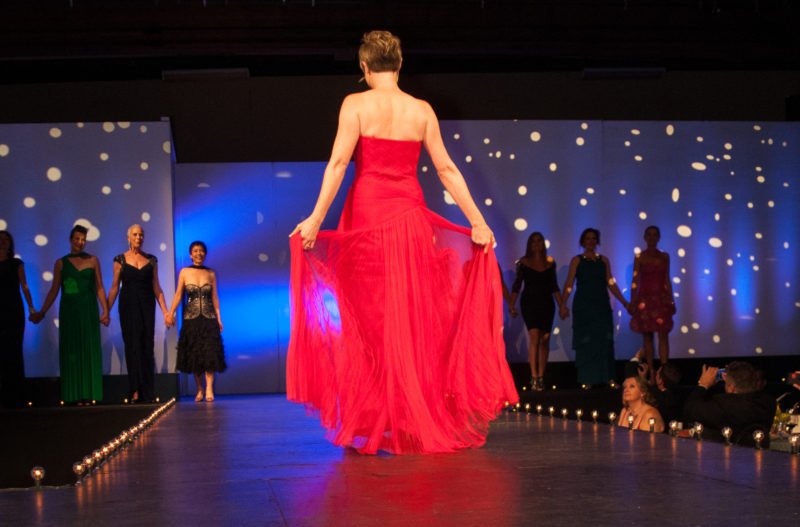 When
September 28, 2019
5:30 p.m.
Cocktails and Silent Auction
7:00 p.m.
Dinner catered by McCalls
Live Auction
9:00 pm
Fashion Show featuring local models thriving after breast cancer.
Dancing to the music of Entourage
(Underwritten by the Blanche Thebom Trust Fund)
Where
Marin Center Exhibit Hall
Avenue of the Flags
San Rafael, CA 94903
Black tie optional
Tickets
Tickets & Reservations
Reserve tickets online. Please contact us for further information or call (415) 455-5882.
Entree Selection:
Beef: Boneless Beef Short Rib — braised in dry red wine, carmalized onion, cauliflower & potato puree, young root vegetables
Vegetarian: Ratatouille Stuffed Pipian Squash — with carrots, lentils, carrot curry sauce (Vegetarian option is vegan and gluten-free)
Value of goods and services per ticket is $150.  Any amount over the $150 is a charitable contribution and tax deductible.
Become a 2019 Stepping Out Gala Sponsor
Mark your calendar for the 24th Annual Stepping Out Gala, La Vie En Rose, on September 28, 2019. To become a 2019 Gala Sponsor, please return the completed Sponsor Benefits form or  contact us for more information or any questions.
Donate an Auction Item
A key component of the gala is our Live and Silent Auction. To contribute, please return the completed Live Auction or Silent Auction Donor form or call us at 415-455-5882 with any questions.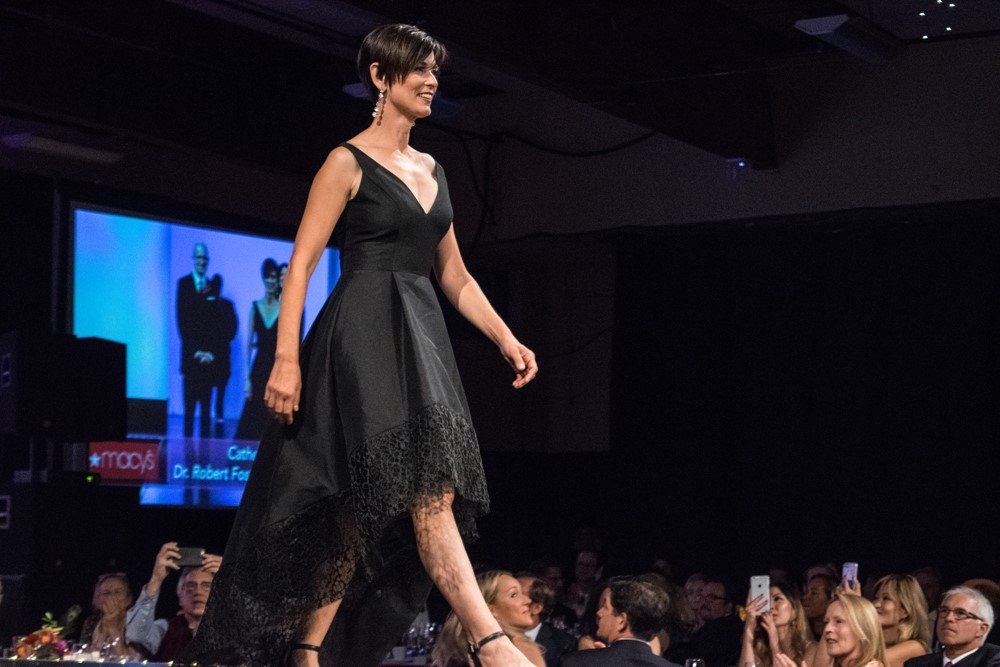 Sponsor a Model
Show your love and support by Sponsoring a 2019 Stepping Out Model as they make their inspirational walk down the runway on September 28th, 2019. The 2019 Sponsor A Model program opens in August. 
Become a Model
We welcome women and men diagnosed with breast cancer who would like to model in the Stepping Out Gala fashion show. Models of all sizes, ages and stages of treatment or post-treatment are invited to participate in this very special event – simply complete the Become a model form to get started.
Thank You to our Generous 2019 Gala Sponsors
Dr. Roger and Mary Greenberg
Nancy P. and Richard K. Robbins Family Foundation
The David R. Stern Fund of the Common Counsel Foundation
If you've never attended Stepping Out, you don't know what you are missing. Enjoy a video of fashion show runway photos from the spectacular 2018 Stepping Out gala, HOLLYWOOD, An Evening of Glitz and Glamour!
Thank You to our 2018 Sponsors
To Celebrate Life gratefully thanks our 2018 Stepping Out Sponsors whose generous support contributed to our 2019 Grants Program. Grant awards will fund San Francisco Bay Area nonprofit programs serving underserved women and men living with breast cancer. Every day, critical direct and emergency services will make a difference in their lives.
Your contributions support multiple stages of treatment and a range of services for healing. We put your dollars to work in the community.