STEPPING OUT TO CELEBRATE LIFE 2016
Preview our exciting Live Auction items and plan your bidding strategy!
---
A WEEK IN CANNES FRANCE ON THE COTE D'AZUR
Opening Bid: $1,400
There is Only One Cannes
Cannes, home of the Film Festival, Lamborghinis, Ferraris, and playground of the rich and famous.  Your stylish, air-conditioned apartment is in the very best location.  Complete with a well-stocked kitchen for your cooking pleasure, the apartment has one master bedroom with queen bed, a loft with sleep sofa/futon that sleeps two, and two bathrooms.  Outside your door serious shopping and restaurants await.  Stroll along Boulevard de la Croisette, past sandy beaches, admire the chic boutiques and palatial hotels. Train and bus stations are close by, making this the perfect base for day trips to Monaco, Eze, Antibes, and many other amazing locations. A $1000 Airline gift card completes this fabulous package.
Donor: Redwood Skytours Travel, Stepping Out To Celebrate Life
Conditions: Available October 1, 2016 to September 31 2017 based on availability.  Some blackout dates apply.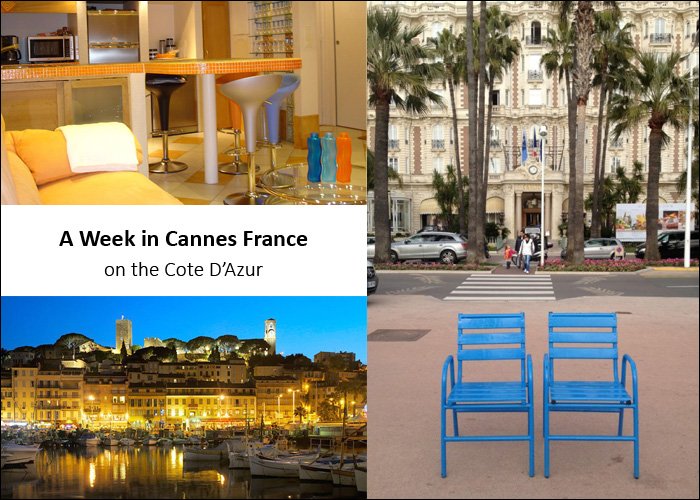 ---
PRIVATE DINNER AND WINE COUNTRY ESCAPE FOR EIGHT
Opening Bid: $2,500

Feast on a Gourmet Dinner – Two Nights at the Silverado Resort and Spa
Celebrate a birthday, anniversary or any special occasion with an elegant, gourmet dinner for eight in the private dining room at Elaine Bell Catering, in Napa. Elaine Bell Catering combines fresh culinary trends with modern experience to create truly memorable food.  Enjoy two nights at the luxurious Silverado Resort and Spa in the heart of Napa Valley. Your accommodations will be in two 2-bedroom deluxe condos.
Donor: Elaine Bell Catering, www.elainebellcatering.com; Marlene and Stanley Rosenberg, Roz and Don Kahn
Conditions: Must book 60 days in advance.  Dates subject to availability, no major holidays.  Expires October 31, 2017.
---
JACKSON HOLE – SPECTACULAR BEAUTY AT YOUR DOORSTEP

Opening Bid: $3,000
Seven Days in a Luxurious Four-Bedroom Log Cabin Mountain Home
Elevate your vacation to the year-round excitement of the Grand Tetons, Wyoming. Whether you love skiing, golfing, hiking or hang-gliding, you can indulge in your favorite sport, at the time of your choosing, at this fabulous rustic yet elegant home. A beautiful deck offers al fresco dining and a soothing hot tub.
Donor: KC & Steve Lauck
Conditions:  Available 7 days/6 nights from January 1, 2017 to December 31, 2017 on mutually agreed-upon dates.  Accommodations only.  Cleaning fee not included.  Maximum 8 people.

---
STEPPING OUT WINE LIBRARY
Opening Bid: $1,700
An Extraordinary Wine Collection
Tonight's models, Stepping Out committee volunteers and the To Celebrate Life Breast Cancer Foundation Board have donated all the wines in this special collection. Explore and enjoy over 75 Bottles of unique and interesting varietals from the wineries of California to the vineyards of France, Italy and beyond.  All wines are valued at over $35 with many worth significantly more.
Donors: Stepping Out Models, Volunteers, and the To Celebrate Life Breast Cancer Foundation Board
---
BIG ISLAND KOHALA COAST PARADISE

Opening Bid: $4,600
Say "Aloha" to Seven Nights in a Townhome at Mauna Kea Resort, Hawaii
Kauna'oa is an intimate gated residential enclave in the heart of the Mauna Kea Resort. This luxurious home has three-plus bedrooms with en suite baths, ocean views, a private pool and hot tub. You will have access to a private spa and exercise facility as well as a private par-3 practice golf course designed by Weiskofp Designs Group. A short stroll takes you to two award-winning beaches.
Donor: Friends of To Celebrate Life
---
ESCAPE TO VEGAS FOR THREE NIGHTS
Opening Bid: $1,400
And Take in an Elton John Concert from His Own Box Seats

Your stylish Las Vegas escape for two begins at the upscale five star Vdara Hotel and Spa, an all-suite, gaming-free hotel located in the new City Center complex, near the Bellagio Hotel. Your grand luxurious suite is located on the 53rd floor with a dazzling view and a large spa-style soaking tub. The highlight of your escape will be the Elton John concert at Caesars Palace on February 18th. The five-time Grammy award winner is providing you with his personal box seats, plus two backstage passes to the green room. End your Vegas experience with a $250 dinner certificate at the award winning Michael Mina Restaurant in the Bellagio Hotel. Plus we are including a $500 gift card on Southwest Airlines. Remember, what happens in Vegas stays in Vegas!
Donors: Haesun and Robin Vandeveer, Scarborough Insurance Agency, and Stepping Out To Celebrate Life
Conditions:  Concert date is February 18, 2017.  Hotel stay is from February 17 to 20th, 2017.  Dates are firm
---
RANCHO LA PUERTA HEALTH SPA
Opening Bid: $4,500
Voted "World's Best Destination Spa" by Travel & Leisure Readers

Unwind during a one-week stay for two at the exquisite Villa Studios. As a world-renowned fitness resort and spa, Rancho La Puerta offers guests the opportunity to enjoy a week of fitness, healthy dining and spa treatments, all in a luxurious setting. Your stay includes all meals and beverages.  Transportation to and from San Diego International Airport is provided.
Donor: Rancho La Puerta, www.rancholapuerta.com
Conditions: Available during the months of July 2017 – December 2017 and July 2018 – September 2018.  Cooking classes, spa treatments and personal training sessions not included.  Airfare not included.  Expires September 30, 2018.
---
FUND A NEED
Opening Bid: Priceless
Emergency Services
Raise your paddles to support Emergency Services. Why? Because when diagnosed with breast cancer, everything becomes an emergency no matter who you are or what your circumstances. Your donation will provide funds for emergency financial assistance for rent, utilities and insurance co-pays and direct services such as medical navigation assistance, meal deliveries, grocery vouchers and transportation to and from treatment.

---
NO ONE SHOULD FACE BREAST CANCER ALONE AND WITH YOUR HELP, NO ONE WILL!