STEPPING OUT TO CELEBRATE LIFE 2015
Preview our exciting Live Auction items and plan your bidding strategy!
---
STARRY NIGHTS AT CALISTOGA RANCH
Value: $3,200
EXPERIENCE THE NAPA VALLEY UNDER A BRILLIANT STARRY SKY
Refresh your mind and body with a two-night stay under the stars at the amazing Calistoga Ranch. You will be accommodated in a One-Bedroom Lodge with a fireplace and king bed. Get in the mood with a romantic candlelit dinner for two taken in the privacy of your lodge or in the highly acclaimed Lakehouse Restaurant. Your in-lodge 60 minute spa treatment will have you both feeling as light as feathers after which you will enjoy a bottle of wine and gourmet cheeses by the fireplace.
Donor: Calistoga Ranch
Conditions: Valid Sunday – Thursday based on availability. Blackout dates apply. Maximum 2 people. Expires on September 26, 2016.
---
TUSCAN-INSPIRED DINNER AND WINE PAIRING FOR EIGHT
Value: Priceless
FEAST ON A GOURMET TUSCAN DINNER PREPARED BY CHEF DAVID
Savor a multi-course Tuscan dinner created by renowned Chef David Haydon of Il Davide in San Rafael. Relax in the comfort of your home and prepare for a lovely, long evening of dining as Chef David wows you. His Tuscan-inspired menu will pair the delicate flavors and textures of northern Italy with wonderful wines to complement the cuisine. The warm ambiance of the evening will make you feel as if you are under the Tuscan moon.
Donors: David Haydon and Jeanne and Adolph Capurro
Conditions: A mutually agreed-upon date to be established.

---
UNDER THE TUSCAN SUN

Value: $4600
SEVEN SPLENDID DAYS IN PANZANO-IN-CHIANTI
La Colonna at Villa Pecille is located on the Fontodi Wine Estate at the edge of the picturesque village of Panzano-in-Chianti.  Overlooking the famous Conca d'Oro, Chianti's best wine region, it is ideally located half way between Florence and Siena. The 17th Century farmhouse has been restored, retaining its old-world charm while introducing modern comforts such as a fully equipped kitchen, dishwasher, SAT-TV, heat and air conditioning. La Colonna has four bedrooms with en suite baths and is a 5-minute walk to town, shops and restaurants. It's perfectly situated for day trips to nearby Tuscan towns. A ten minute drive takes you to the charming Greve-in-Chianti. Adding to the enchantment: a private garden, large pool and beautiful views.   And oh, did we mention…free WiFi on the premises?   Sleeps 7-8. .
Donor: Giovanna Manetti – Fontodi Wine Estate
Conditions: Available on mutually agreed dates from April 1 to May 31, 2016.  Must book no later then March 1, 2016.  Fourth bedroom is small and good for a single person or children.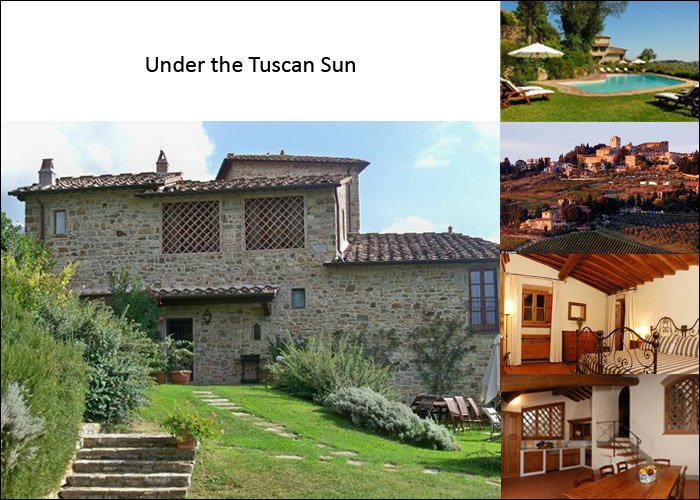 ---
NORTH LAKE TAHOE GETAWAY
Value: $5,100
RELAX AND UNWIND FOR A WEEK AT A LAKEFRONT CONDO AT TAVERN SHORES
This lovely 4-bedroom, 2 ½-bath condo overlooks the north shore of Lake Tahoe in easy walking distance to Tahoe City. If summer is your season, enjoy a swimming pool, two tennis courts, beach volleyball and a pier. Snowbirds may choose from a tantalizing choice of nearby ski resorts such as Squaw Valley and Alpine Meadows for downhill and cross-country skiing.
Donor: Kathryn Niggeman
Conditions: Available seven nights on mutually agreed-upon dates, major holidays excluded. Maximum 8 people. Expires September 30, 2016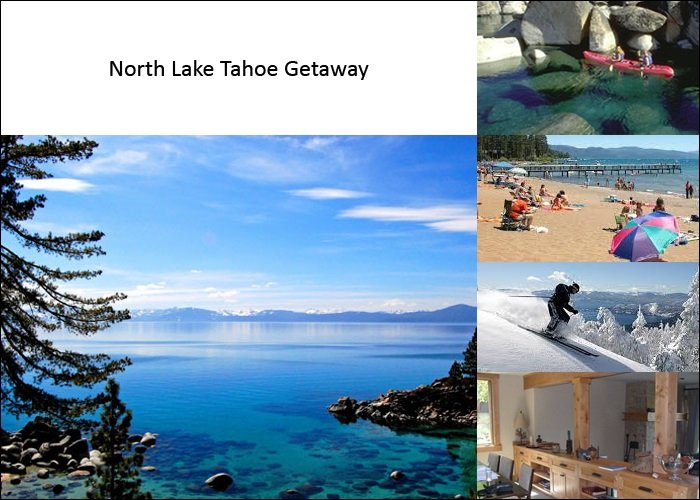 ---
STEPPING OUT WINE LIBRARY
Value: $3,000
AN EXTRAORDINARY WINE COLLECTION
All the wines in this special collection have been donated by tonight's models, Stepping Out committee volunteers and the To Celebrate Life Breast Cancer Foundation Board. Explore and enjoy over 50 Bottles of unique and interesting varietals from the wineries of California to the vineyards of France, Italy and beyond. All wines are valued at over $30 with many worth significantly more.
Donors: Stepping Out Models, Volunteers, and the To Celebrate Life Breast Cancer Foundation Board
---
BIG ISLAND KOHALA COAST PARADISE
Value: $8,600
SAY "ALOHA" TO SEVEN NIGHTS IN A TOWNHOME AT MAUNA KEA RESORT, HAWAII
Kauna'oa is an intimate gated residential enclave in the heart of the Mauna Kea Resort. This luxurious home has three-plus bedrooms with en suite baths, ocean views, a private pool and hot tub. You will have access to a private spa and exercise facility as well as a private par-3 practice golf course designed by Weiskofp Designs Group. A short stroll takes you to two award-winning beaches.
Donor: Friends of To Celebrate Life
Conditions: No major holidays. Available February – October 2016 on mutually agreed-upon dates. Accommodations only; travel not included. Cleaning fee not included. Maximum 6 people.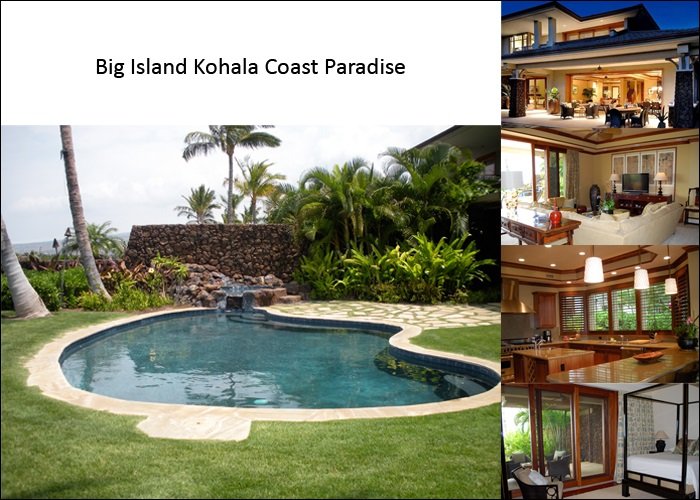 ---
THE ULTIMATE LUXURIOUS WINE COUNTRY ESCAPE
Value: $2,680
TWO NIGHTS AT THE AWARD WINNING MEADOWOOD IN THE HEART OF THE NAPA VALLEY
Cruise in style to the beautiful Napa Valley in a fabulous Jaguar. Enjoy one of the true luxury resorts in Napa Valley, surrounded by a beautiful 250-acre valley. Meadowood offers luxury accommodations, fine dining in its Michelin three-star restaurant, and a collection of amenities, activities and services including golf, tennis, croquet, hiking, swimming, fitness and a full service heath spa. Your two-night stay includes one dinner credit of $160 for two at The Grill.
Donors: Meadowood Napa Valley Resort & Spa, Scarborough Insurance Agency and Jaguar/Land Rover/Volvo Marin, a Price Family Dealership.
Conditions: Two nights' lodging for one couple. Available Sunday through Thursday nights only during the months of November through July based on availability. Some restrictions may apply. Gift Certificate must be presented at check-in.
---
JACKSON HOLE – SPECTACULAR BEAUTY AT YOUR DOORSTEP
Value: $6,000
SEVEN DAYS IN A LUXURIOUS FOUR-BEDROOM LOG CABIN MOUNTAIN HOME
Elevate your vacation to the year-round excitement of the Grand Tetons, Wyoming. Whether you love skiing, golfing, hiking or hang-gliding, you can indulge in your favorite sport, at the time of your choosing, at this fabulous rustic yet elegant home. A beautiful deck offers al fresco dining and a soothing hot tub.
Donors: KC & Steve Lauck
Conditions: Available 7 days/6 nights from January 1, 2016 – December 31, 2016 on mutually agreed-upon dates. Accommodations only. Cleaning fee not included. Maximum 8 people.
---
FUND A NEED
Value: Priceless
EMERGENCY SERVICES
Raise your paddles to support Emergency Services. Why? Because when diagnosed with breast cancer, everything becomes an emergency no matter who you are or what your circumstances. Your donation will provide funds for diagnostic testing, navigational assistance through the medical system, help with insurance co-pays, transportation to doctor appointments and direct support to help with rent, utilities, meals and counseling.
---
NO ONE SHOULD FACE BREAST CANCER ALONE AND WITH YOUR HELP, NO ONE WILL!