"Every year, my heart is deeply touched by what To Celebrate Life does for breast cancer patients," said New Board President, Kristen Bennett. "I am proud to lead this amazing organization that provides so much to those facing breast cancer, from the models in the Stepping Out fundraiser to the recipients of our grants."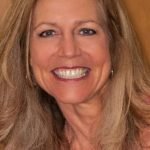 Kristen Bennett comes to the Foundation with over 30 years of executive administrative experience and brings with her organizational skills and insight. She was diagnosed with breast cancer in 1994 and again in 2005. She became a fashion show model for To Celebrate Life's Stepping Out gala in 1999, and since then has been involved in the organization in a variety of roles: model committee co-chair, event co- chair, escort lead and board member.
Kristen lives in Mill Valley where she enjoys gardening, cooking, golf and spending time with family and friends.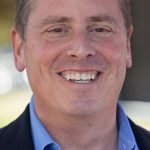 Tom Giles brings an organizational development perspective to the board, leveraging a 30 years human resources career in his leadership of To Celebrate Life's Board Development program.
Tom is the Founder and Managing Director of TGC, a consulting company focused on leadership development and team effectiveness. He lives in Alameda, and when he's not fulfilling his board responsibilities, works with clients globally in support of their professional development and achievement. Tom has his Bachelor's degree from UCLA, and his Masters of Public Administration from New York University.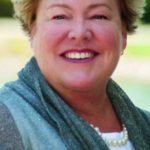 Devereaux Smith, an experienced fundraising and communications professional, has worked with for-profit and not-for-profit institutions for more than 30 years. Most recently, she served as Executive Director of the Charlotte Maxwell Clinic, a 26-year-old public health clinic serving low income women with cancer, and a To Celebrate Life grantee.
Devereaux was treated for breast cancer in 1996. As a young mother, she learned the value of being a strong advocate for one's own health care. Her experience pushed her to work on breast cancer related causes throughout the next 20 years.
Devereaux modeled in Stepping Out in 2015. She was delighted to join such a group of inspiring women and witnessed the embodiment of the To Celebrate Life vision: No one should face breast cancer alone. As a member of the Foundation's Board of Directors, she will serve as the co-chair of the Development Committee and guide efforts to implement the organization's strategic plan.
She lives in the Napa Valley, has two grown children, one husband and one amazing dog.
To Celebrate Life Breast Cancer Foundation is a volunteer-based organization whose mission is to support Bay Area people facing breast cancer by funding direct and emergency services. Since its inception in 1996, the Foundation has raised and distributed over $4.55 million to Bay Area nonprofits that help underserved people who are dealing with breast cancer or who have breast health concerns. For more information, call (415) 455-5882 or visit www.tocelebratelife.org
# # #